The Kansas City Public Library Presents
Show Me
Shakespeare

2016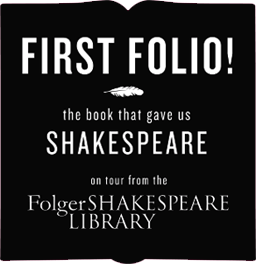 Nearly four centuries after its publication, one of the world's rarest and most valuable books – the first collection of William Shakespeare's plays – is coming to Kansas City. First Folio! The Book That Gave Us Shakespeare will be on display June 6-28, 2016, at the Kansas City Public Library's downtown Central Library, serving as the centerpiece of more than six months of special programming celebrating the Bard.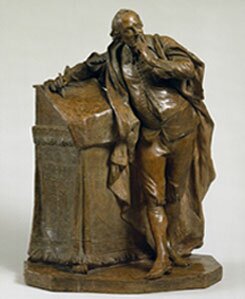 Louis Francois Roubiliac
Shakespeare
Terracotta, 1757
Folger Shakespeare Library
Facsimile of one of William Henry Ireland's forgeries, a primitive portrait of
Shakespeare
Published for Samuel Ireland,
Norfolk Street, Strand, Dec. 1, 1795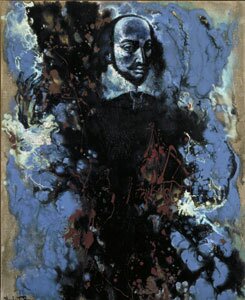 Umberto Romano
Shakespeare Reciting Shakespeare
Oil on Canvas, ca. 1960s
Folger Shakespeare Library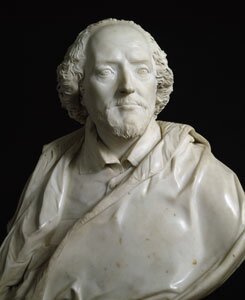 Louis Francois Roubiliac
Bust of Shakespeare
Marble, eighteenth century
Folger Shakespeare Library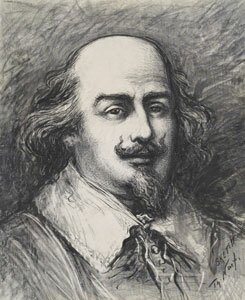 Thomas Nast
Portrait of Shakespeare
Drawing, late 19th century
Folger Shakespeare Library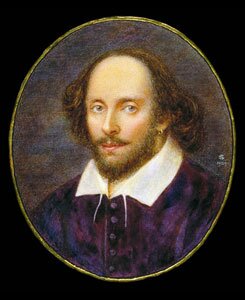 A portrait of Shakespeare
From Songs and Sonnets,
by Sir Sidney Lee
Illumination by Alberto Sangorski
"We know what we are, but know not what we may be."
William Shakespeare, Hamlet.
About the Folio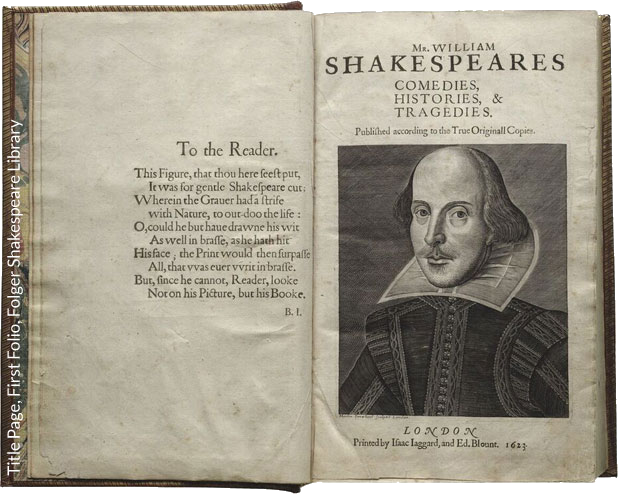 Shakespeare's plays were written to be performed, and many consequently weren't published during his lifetime. Not until seven years after his death – in 1616 in Statford-upon-Avon, England – did fellow actors John Heminge and Henry Condell compile 36 of the Bard's comedies, histories, and tragedies in hopes of preserving them for future generations.
Eighteen of the works in the First Folio, including Macbeth, Julius Caesar, Twelfth Night, The Tempest, Antony and Cleopatra, The Comedy of Errors, and As You Like It, had never appeared previously in print and otherwise would have been lost.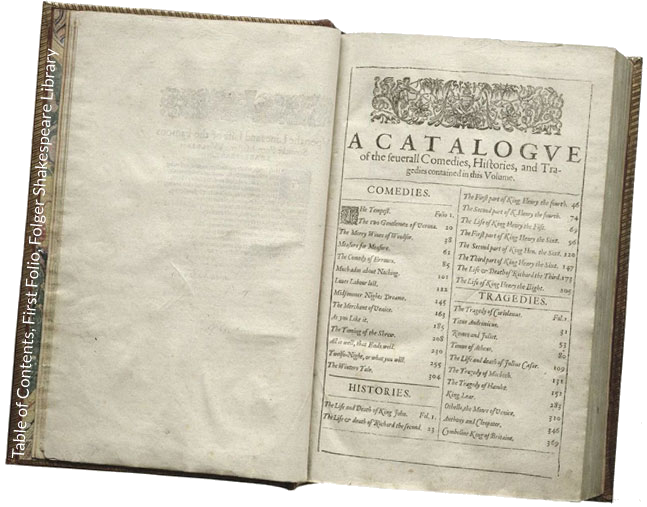 It's believed that no more than 750 copies of the First Folio were printed. Only 233 are known to exist today. The Folger Shakespeare Library in Washington, D.C., holds 82 of them, the largest single collection in the world, and is placing 18 on tour in 2016 in commemoration of the 400th anniversary of Shakespeare's death.
The Folio includes a portrait of Shakespeare by English engraver Martin Droeshout that generally is considered an authentic image as it was approved by those who knew him.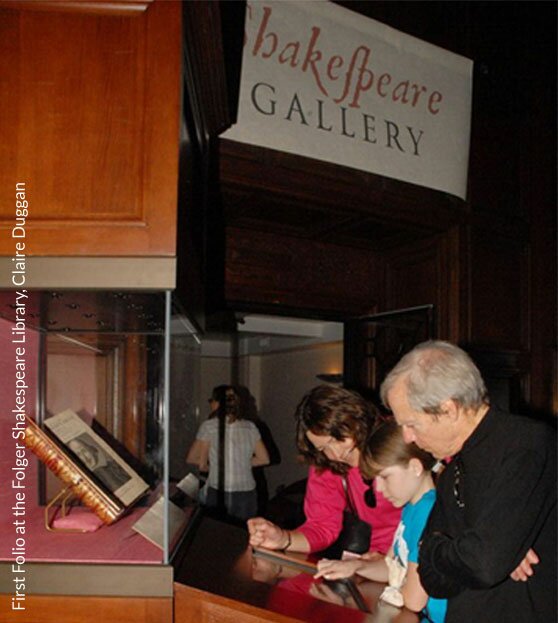 Not all copies of the First Folio are the same. The 900-page volume – each page about a foot tall – was proofread as it was being printed, creating slight variations. Over time, some copies acquired notes and drawings. Some were damaged. Many have missing pages.
Prices for privately held surviving copies of the First Folio underscore its value. One sold for $6.2 million at Christie's auction house in London in 2001. Another went for $5.2 million in 2006.
The book originally sold for one British pound, roughly the equivalent of $200 today.
Are you stuck with a Shakespeare book report or review? Fear not, forsooth! Whether you're reading about star-crossed lovers or a mischievous fairy, we've got you covered with our Book Review Writing Service.
But be warned, dear reader, that delving into the world of Shakespeare can be a treacherous journey. You might find yourself using words like "thou" and "hath" in your everyday speech, or suddenly breaking out into a soliloquy in the middle of a crowded room.
And don't even get us started on trying to decipher some of those sonnets. Is it about love or a roast beef sandwich? Who knows!
But fear not, brave reader, for with our help, you'll be able to write a book report or review that even the Bard himself would be proud of. So don't delay, cry "Write My Book Report" or "Write my Book Review" and let us take the reins. Huzzah!